Family Owned and
Operated

.
Spring Valley Ranch is a family-owned and run business specializing in the raising and processing of organically fed, pasture-raised chicken and turkeys.
A Farm with Processing Facilities On-Site

Our facility is capable of processing up to 125 chickens (or 75 turkeys) a day.
Our processing includes slaughter, process, and package of products that are ready for resale.
We are licensed in British Columbia under Class B. A government trained and certified inspector is present to inspect each flock before and after slaughter.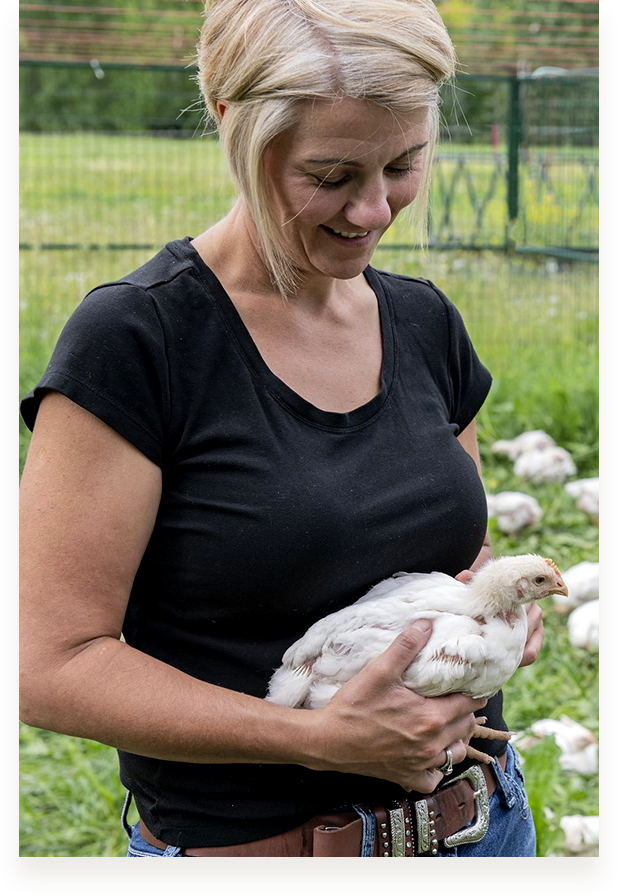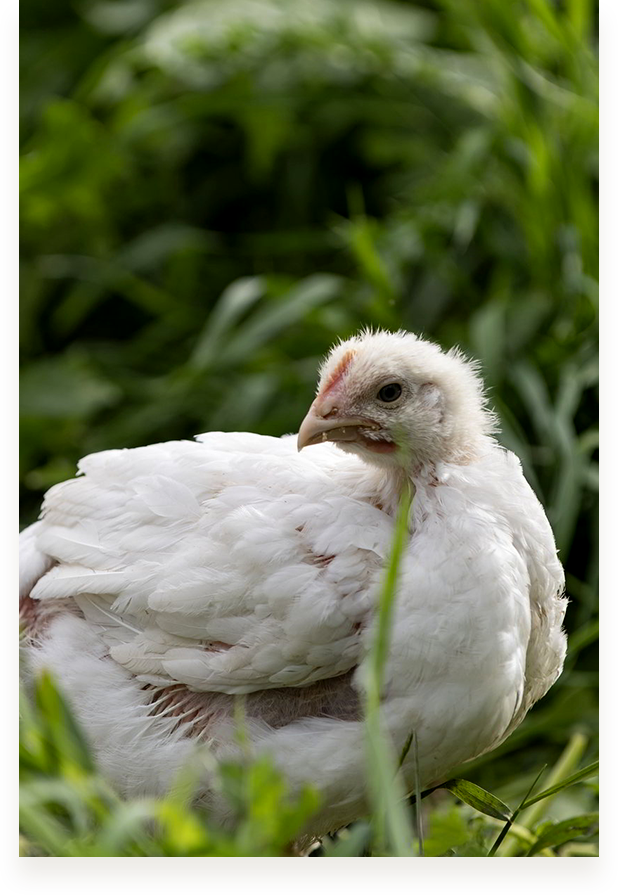 Your Exclusive Poultry Processor
Spring Valley Ranch exclusively offers chicken and turkeys – both fresh and frozen.
Fresh poultry is on offer on a pre-order basis three times a year (May, July, and October). Frozen poultry is available throughout the year for pickup and limited delivery.
If you have your own poultry that needs slaughter and processing, our services are available (pre-scheduled) between May 10 and October 20 on Mondays, Tuesdays, and Wednesdays (except statutory holidays).
Fantastic Chicken & Turkeys. So much meat on the birds & very juicy. I especially enjoyed their delicious Turkey sausage (Apple-Cinnamon). They do all processing of their own & other people's birds. Such a friendly & accommodating family. I highly recommend their services.

Theresa Lesperance
We had apple cinnamon turkey sausage tonight. Grilled on the BBQ! Amazing! Now we want to try all of the other flavours!

Joanna Watt
We had one of your chickens tonight that was absolutely amazing!

Brian and Joanna Watt
These chickens are great! Not too big. Still have some in my freezer. Highly recommended.

Bobbi Joy
We had smoked turkey this afternoon!! Amazing!! So so good!!

Cindy Marisico